Dinosaur Trucks: A Fusion of Two Toys Children Love
We at Prehistoric Pals set out to create a dinosaur truck book and toy line that sparks a child's vivid imagination and their thirst for adventure. We combined the age-old love of dinosaurs with trucks, trains, and automobiles to provide the new generation a positive message of teamwork, empathy, and courage.
When there is a friend in need, the Pals will be there to do a good deed!
~ Brontie and Pals Build a Park
This is the story of a group of friends who work together to make the world a better place by solving problems together! Whether it's cleaning up a park or helping a friend who's stuck, together the Prehistoric Pals can accomplish anything they set their minds to.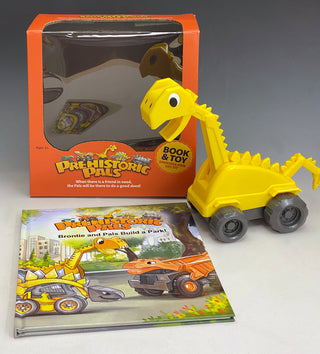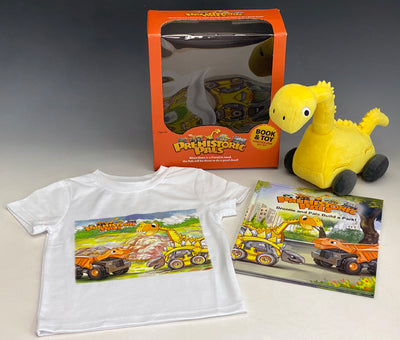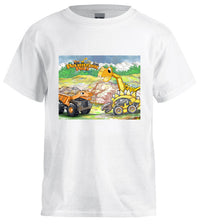 Most Popular Dinosaur Truck Toys, Books, & T-Shirts!
Check out the Prehistoric Pals store and meet the dinosaurs that are the inspiration for our dinosaur trucks and books!
 Prehistoric Pals Store
Meet the Dinosaurs
★★★★★

Brontie is adorable and the story resonates with the message
I am teaching my students. I have added this to my curriculum. Thank you!
★★★★★

Prehistoric Pals is the new class favorite! The kids love the characters and
I like the message.
★★★★★

I strive to teach my students kindness and helping others. This story helps
to teach that message and the positive message of teamwork and friendship!
★★★★★

Best kids dinosaur book ever! I recomend to any child who loves to read and loves adventure.
★★★★★

Prehistoric Pals is a wonderful story and and a great message.